Harvard Student Agencies Tutoring
Meet the team who makes all this possible.
KIERAN FARRELL '25 MANAGING DIRECTOR
Kieran Farrell is a sophomore from Long Island, NY. He lives in Currier House and studies History & Literature with an Economics secondary. Aside from managing HSA Tutoring, he also writes for the Arts Board of The Crimson and plays for the Harvard Men's Club Soccer Team. In his free time, he enjoys watching movies and listening to 70's/80's music. Fun fact: Kieran watched Avengers: Endgame in theaters eight times.
DEREK LIU '26 IN-PERSON OPERATIONS MANAGER
Derek Liu is a first-year in Thayer Hall concentrating in Neuroscience with a secondary in Economics. He was originally born in Lowell Mass but spent most of his life in Northern Virginia and has now returned to Lowell (house) at Harvard. Outside of HSA, Derek is a board member of the world pre-health conference. In his free time, he enjoys playing basketball, drinking coffee, and making normal Spotify playlists with unorthodox names such as "Chief Beef Approves" (go give it a follow).
TIRTH DAVE '26 OPERATIONS MANAGER
Tirth Dave is a first-year from northern Virginia living in Canaday Hall and concentrating in Economics and Government. Outside of HSA, he plays lacrosse and is involved with the Institute of Politics. He enjoys trying all the restaurants around Harvard's campus and wants to eat at every single one!
COLE BOYD '26 SALES MANAGER
Cole Boyd is a first-year in Pennypacker Hall planning to concentrate in Economics with a citation in Spanish. Outside of HSA, he can be found fly fishing, working out, and talking with friends. As a Texan, he is a firm believer that country music is good and can share a playlist of (the best) country music upon request.
NITHYA MEDAM '26 PARTNERSHIPS MANAGER
Nithya Medam is a first-year in Wigglesworth Hall planning to concentrate in Human Developmental Regenerative Biology with a secondary that's yet to be discovered. Apart from HSA, Nithya enjoys planning outdoor excursions, going on 2 am Sour Patch Kids runs with friends, and repeatedly falling through on plans to go to the gym. Originally from sunny California, she is a West Coast enthusiast with a special skill in converting between PST and EST.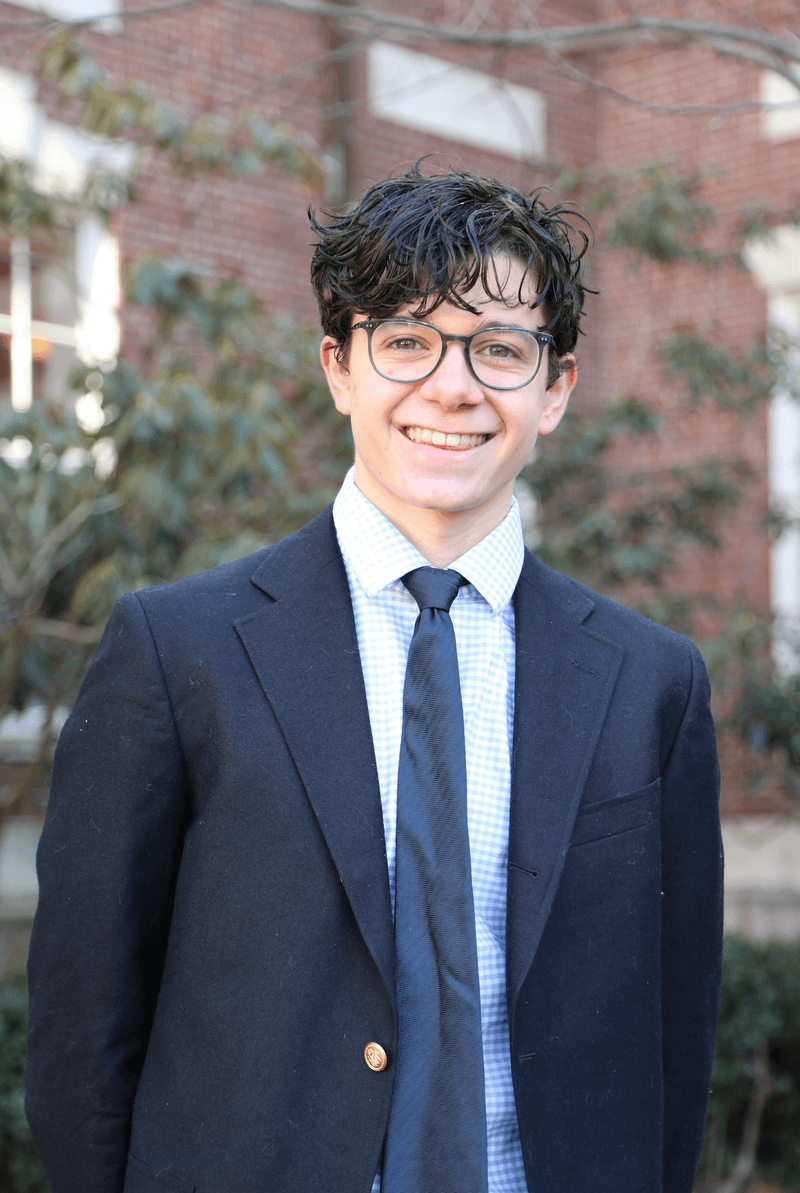 CHRIS RUAÑO '26 PARTNERSHIPS MANAGER
Chris Ruaño is a first-year in Wigglesworth Hall concentrating in Economics and Computer Science. He is a Connecticut native, hailing from Milford, a whopping 15 minutes from Yale (yikes!). Outside of HSA, he assists with research and plays club ultimate frisbee. In his free time, he enjoys playing the saxophone, playing basketball, cooking, and long walks on the beach.